Part 1: Neymar's Pursuit of Greatness
In the world of international football, there are records that stand as monuments to greatness. In 2023, all eyes are on Brazil as they strive to recapture their World Cup glory. But the story within this narrative is the journey of Neymar Jr., the Brazilian superstar whose quest for greatness has captured the hearts of fans worldwide.
Chasing Pele's Legacy
Neymar stands on the precipice of etching his name in the annals of Brazilian football history. As Brazil gears up to face Bolivia in a crucial World Cup qualifier, the spotlight shines on Neymar's extraordinary journey. The legendary Pele, an icon of Brazilian football, holds an astonishing record of 77 goals in 91 international appearances. Neymar, with 77 goals in 123 matches, is on the verge of matching and potentially surpassing this historic milestone.
Football enthusiasts worldwide eagerly anticipate Neymar's performance against Bolivia. Scheduled for a Saturday morning in India, this match promises to be a spectacle. Coach Fernando Dinis hints at Neymar's return, instilling hope that the Brazilian team's star player will lead the charge.
Brazil's Redemption Story
The Brazilian national team is not solely focused on individual records. They have their collective sights set on the 2026 World Cup. With a talented squad and renewed determination, they are determined to ascend to the pinnacle of world football once more.
Neymar, currently contracted with Saudi club Al-Hilal, actively participates in training with the Brazilian team. Despite recent injuries, he remains a pivotal figure in Brazil's World Cup aspirations. Medical experts have recommended a month of rest to ensure his complete recovery.
Part 2: Messi's Record-Breaking Brilliance
While Neymar seeks to etch his name in history with Brazil, another football icon is leaving an indelible mark on the South American World Cup qualifiers. Lionel Messi, the maestro of Argentina, continues to dazzle the world with his extraordinary skills and record-breaking achievements.
Messi's Magnificence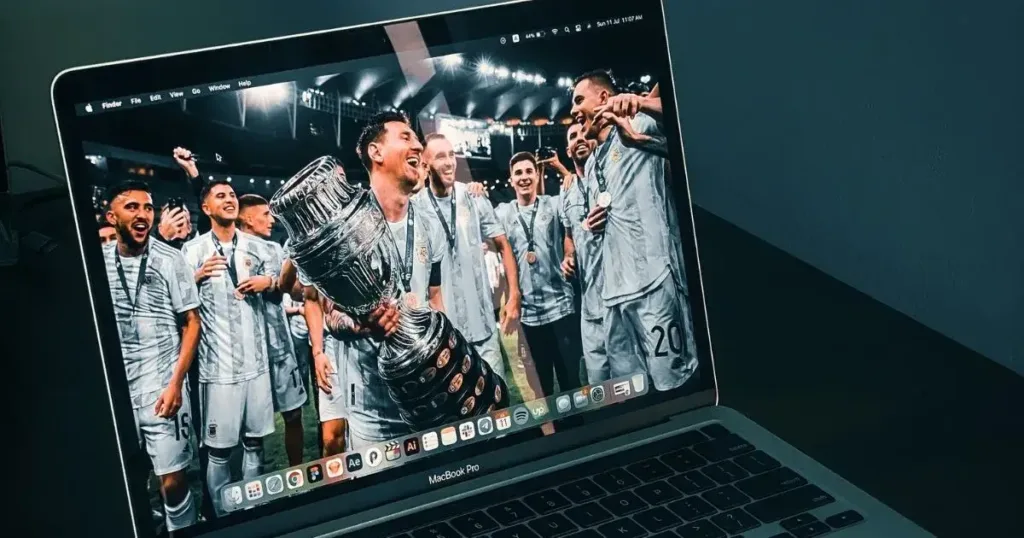 In a recent showdown against Ecuador, Messi's brilliance shone brightly. His exquisite free-kick goal not only secured victory for Argentina but also solidified his status as the highest-scoring player in Latin American World Cup qualifiers. With this goal, Messi surpassed Uruguay's Luis Suarez, etching his name in the annals of football history.
Argentina, the reigning world champions, faced a formidable challenge from a resilient Ecuadorian team. Messi's free-kick goal, struck with precision and power, found the back of the net in the 78th minute, leaving fans in awe of his enduring brilliance.
Argentina's Path Forward
On the other side of the rivalry, Argentina is basking in Messi's record-breaking glory. As reigning world champions, they recognize the challenges that lie ahead in the South American World Cup qualifiers. The competition is fierce, with teams like Brazil and Uruguay vying for the same coveted World Cup spots.
Conclusion: A Footballing Odyssey
As Neymar and Messi pursue both personal and team glory, the South American World Cup qualifiers unfold as a thrilling narrative for football fans worldwide. The longstanding rivalry between Brazil and Argentina adds an extra layer of excitement to this footballing odyssey.
Neymar's pursuit of Pele's record and Brazil's aspiration to regain their past glory intersect with Messi's record-breaking brilliance and Argentina's quest for continued success. These football titans, with their unique skills and unwavering determination, are rewriting the history of South American football, leaving an indelible mark on the beautiful game.
As the qualifiers progress, fans can only wait in anticipation of the extraordinary moments and legendary feats that will define this chapter in football history