Here you will get a guide on how to check the bank balance of Fab Bank. I have shared my experience and tested methods from which you will definitely get your fab bank balance.
What is the Fab Balance Inquiry?
First Abu Dhabi Bank (FAB) introduced the "FAB Balance Inquiry" service, designed to empower account holders with the convenience of checking their bank account balances and monitoring financial transactions online. This user-friendly feature offers customers a smooth and effective way to stay abreast of their financial standing, enabling them to manage their finances with ease and efficiency.
FAB Balance Inquiry, an online service by First Abu Dhabi Bank, is designed for user convenience, providing account holders with enhanced control over their financial matters. With real-time updates and easy access to transaction history, this service empowers individuals to efficiently manage their finances.
Fab Bank Balance Check All Methods
1. Check Fab Bank Balance through Internet/Online Banking
Step 1: Navigate to the FAB bank's website and access the "Card Services – PrePaid Card Inquiry" page.
Step 2: Upon reaching the Prepaid Card Enquiry System page, locate two blank input boxes.
Step 3: Populate the first box with the last two digits of your Card number,
Step 4: Complete the process by entering your Card ID, visible on the screen, into the second box.
Step 5: Once all necessary details are entered, click on the "Go" or "Login" button.
Step 6: Instantly access your balance details on the ensuing page, presenting your current bank balance, financial transactions, and account history. Explore recent transactions categorized for your convenience and keep tabs on salary transfers via the FAB card.
2. Check Fab Bank Balance through the Mobile App
Step 1: Begin by downloading the official FAB mobile banking app, available for both Android and iOS devices. You can find the app on the Apple Store for iOS devices or the Google Play Store for Android devices.
Step 2: After downloading the app, proceed to install it on your mobile device.
Step 3: Open the FAB mobile banking app and log in using your unique login credentials.
Step 4: If this is your first time using the app, you will be prompted to enter either your user ID or debit card number to set up your account.
Step 5: For verification purposes, you will receive a one-time password (OTP) on your registered mobile number or email address. Enter this OTP when prompted.
Step 6: To enhance security, you can change your initial password and create a 6-digit PIN for future logins.
Step 7: Once successfully logged in, you will have immediate access to your bank account details, conveniently displayed on the app's homepage.
Step 8: The FAB mobile banking app is designed with a user-friendly interface, making it simple and intuitive to check your FAB bank balance and access various other banking services.
3. Fab Balance Enquiry through ATM Machine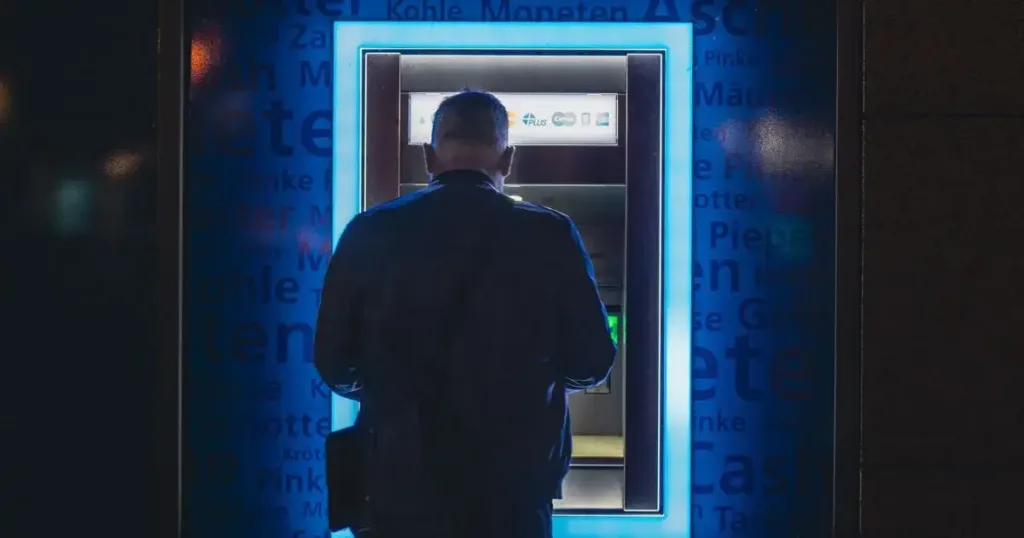 Locate a nearby FAB bank ATM: Begin by finding a First Abu Dhabi Bank (FAB) ATM in your vicinity.
Insert your FAB bank card: Insert your FAB bank card into the ATM's card slot.
Navigate the ATM screen: Once your card is inserted, the ATM screen will display various options, including but not limited to ATM withdrawals and deposits.
Choose "ATM Balance Check": From the available options, select the "ATM Balance Check" feature.
Input your ATM PIN: You will be prompted to enter your ATM Personal Identification Number (PIN) on the screen.
View your balance: After entering your PIN, your FAB account balance will be displayed on the ATM screen.
4. Customer Care Service
For Residents of the United Arab Emirates:
Website Contact: You can easily reach our customer care team through our website. Visit FAB's official website for online assistance.
Phone Contact: To speak directly with our customer care team, simply dial 600525500.
Ratibi Service: If you want to inquire about your FAB bank balance using our Ratibi service, UAE residents can reach out to us at 600522298.
Email Support: For any specific queries or assistance, you can also send an email to customercare@fab.ae. Our dedicated representatives will promptly respond to your email.
For International Customers:
Phone Contact: If you are calling from abroad, you can reach us at +971 2 6811511.
Ratibi Service: International customers interested in the Ratibi service can contact us at +971(2)4996279.
Email Support: International customers are also encouraged to send their inquiries via email to customercare@fab.ae, and our team will respond to your email promptly.
Fab Bank Salary Account Balance Check?
To check your First Abu Dhabi Bank (FAB) salary account balance, if you have a FAB Bank salary account, you can utilize the secure services they offer for salary processing. FAB provides a separate account dedicated to salary payments, granting you the ability to manage your monthly salary, non-WPS salary payments, and other salary credits.
There are multiple methods available for checking your salary account balance. The most straightforward option is to visit the FAB Bank's website. Alternatively, FAB provides a salary prepaid card to those with a salary account, allowing for cash withdrawals and secure salary transfers to other accounts.
You can easily use this card at any FAB ATM by simply entering your card details, and it also offers the convenience of online shopping and in-store purchases. With the balance check feature on the salary card, you can effortlessly access your salary account and perform an online balance check, making it a convenient tool for managing your finances, especially for those who prefer mobile banking and online shopping.
What is FAB Bank?
FAB Bank, officially known as First Abu Dhabi Bank, stands as one of the preeminent financial institutions in the United Arab Emirates and the wider Middle East region. Its inception in December 2016 resulted from the merger of the First Gulf Bank (FGB) with the National Bank of Abu Dhabi (NBAD), creating a financial powerhouse.
With an extensive presence across the UAE through numerous branches, FAB has established itself as a formidable institution with a robust workforce of over 5,000 employees. The bank not only serves its customers but also extends its benefits to its own staff by providing FAB Ratibi cards for easy balance enquiries.
Offering a comprehensive suite of banking services, FAB caters to the diverse financial needs of its clientele. Furthermore, the bank remains committed to technological innovation, offering digital banking solutions such as online and mobile banking apps, providing customers with the convenience of tracking money market and stock exchange trends from their FAB accounts.
Notably, FAB sets itself apart by not imposing monthly fees on substantial savings or current accounts and by eliminating additional charges for opening deposit accounts, with no minimum balance requirements, ensuring a customer-centric approach.
How to Open First Abu Dhabi Bank Account?
Visit the Nearest Branch of FAB:

Go to the nearest First Abu Dhabi Bank branch in your area.

Collect and Fill Up the Forms:

Request the account opening forms from the bank staff.
Fill out the forms with your personal information.

Submit the Forms with Necessary Documents:

Submit the completed forms along with the necessary documents, which typically include proof of identity and address. These documents may include your passport, Emirates ID, utility bills, and other required identification.

Download the Online Form from the FAB Website:

Visit the FAB website and download the account opening form.
Fill out the form with your information.

Submit the Online Form:

After filling out the online form, submit it through the bank's website.

Download the FAB Mobile Banking App:

Download the First Abu Dhabi Bank mobile banking app from your device's app store.

Enter Your Account Details and Submit:

Open the FAB mobile banking app and follow the account opening process.
Enter your account details and submit the application through the app.

Call the FAB Customer Service Team:

Contact the FAB customer service team by phone.

Fill in and Submit the Application Over the Phone:

The customer service team will guide you through the account opening process over the phone.
You may need to provide necessary information and verification details.

Verify Your Mobile Number:

To open the account, you will likely need to verify your mobile number. This can be done during the account opening process.
Once your FAB account is successfully activated, the bank will issue you a FAB debit card. You can use this debit card for various financial activities such as balance checks, cash withdrawals, online shopping, and more.
How to Activate FAB Mobile Banking?
To activate FAB Mobile Banking without plagiarism, follow these steps:
Download the FAB mobile app from your device's app store.
Launch the app and input your FAB debit card details.
Confirm your identity using the OTP sent to your registered mobile number or email.
Generate a secure login password.
You have now completed the activation process and can use FAB Mobile Banking.
FAB Payment Options
FAB Prepaid Card:
The FAB prepaid card is a versatile payment solution available to FAB customers within the UAE. It offers flexibility without restrictions on ATM withdrawals and point-of-sale (POS) transactions.
This card enables users to conveniently check their prepaid card balances, making it an ideal choice for managing frequent payments and handling petty cash needs.
Ratibi FAB Balance Enquiry Card:
The Ratibi FAB Card is a specialized salary card program introduced by First Abu Dhabi Bank (FAB) in the United Arab Emirates, primarily tailored for employees and labour workers.
Designed to assist those earning up to AED 5000/month without a traditional bank account, the Ratibi card ensures that salaries are directly deposited onto the card.
Additionally, it allows users to perform FAB balance inquiries effortlessly.
How to Apply for Ratibi Card?
To apply for a Ratibi Card, you don't need a bank account or minimum balance. You can obtain the card by following these steps:
Fill out the Ratibi application form for a Balance Enquiry Card.
Complete the employee details Excel sheet, providing accurate information.
Submit an iBanking application to request access for card management.
Deliver the fully filled Ratibi Balance Enquiry Card application form to your nearest FAB Bank branch.
How to Check the Balance on the Ratibi Card?
Visit the FAB bank's website.
Enter the last two digits of the card number and the specific identification number of the card.
After inputting the required credentials, you can perform an online balance check for the Ratibi card.
Ratibi Card Benefits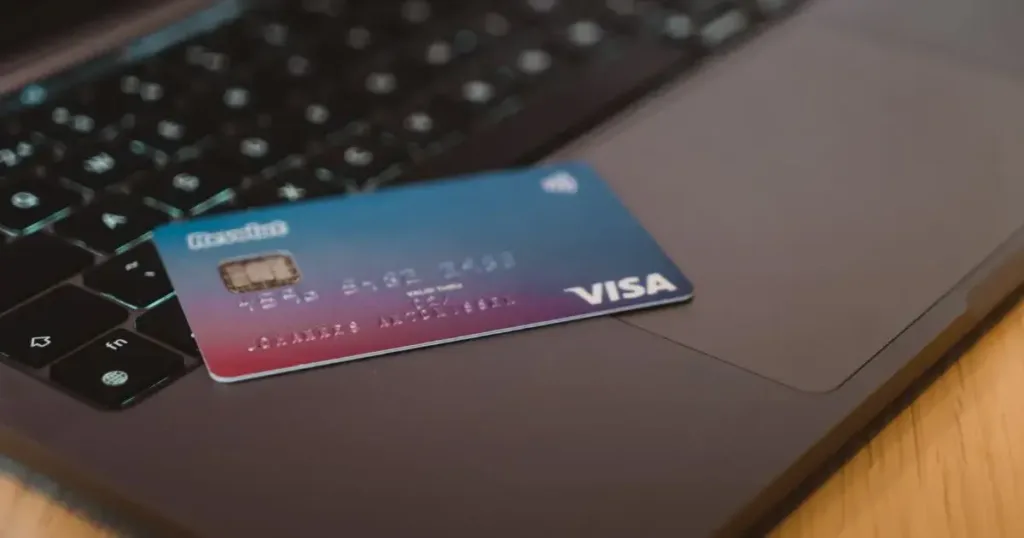 Free Personal Accident Insurance: Ratibi cardholders enjoy complimentary personal accident insurance for financial protection in unexpected situations.
24/7 ATM and CDM Access: Access the largest network of ATMs and CDMs anytime for cash withdrawals and deposits.
No Minimum Balance or Monthly Charges: No need to maintain a minimum balance or worry about monthly fees.
Secure Payments and Global Access: Make secure payments and access funds globally without a traditional bank account, saving on banking fees.
Free SMS Alerts: Receive free SMS alerts for every salary credit, keeping you informed about your financial transactions.
Versatile Usability: Use Ratibi cards for ATMs, in-store purchases, and online transactions.
Worldwide Acceptance: Accepted at VISA/MasterCard networks worldwide.
24/7 Customer Support: Access round-the-clock customer support via the call centre.
Personalized PIN Selection: Choose your own PIN for enhanced security.
Compliance with UAE Government's WPS Guidelines: Fully compliant with the UAE Government's Wage Protection System (WPS).
Additional Personal Accident Insurance Benefits: Coverage includes compensation for accidents, hospitalization, and repatriation of remains.
Elimination of Cash-Carrying Risk: Safer and more secure than carrying cash.
No Bank Account Requirement: Receive your salary without a traditional bank account.
Immediate Salary Crediting: Salary is credited immediately for prompt access.
Fully Automated Service: Streamlined and efficient salary payment process for employers and employees.
The Ratibi card offers a range of benefits, making it a user-friendly solution for managing finances, and ensuring convenience, security, and peace of mind.
FAQ
Are there any charges for checking my FAB account balance?
No, there are no fees associated with checking your FAB account balance.
Can I check my account balance through SMS?
Unfortunately, FAB does not offer SMS-based account balance inquiries. Yet, you can utilize online banking, mobile banking, or ATMs to check your account balance.
What information do I need to check my account balance?
To check your account balance, you'll typically need:
1. Your FAB debit or credit card.
2. Your PIN for ATM transactions.
3. Login credentials for online and mobile banking.
Can I check my account balance for multiple accounts at once?
Absolutely, FAB's online and mobile banking platforms enable you to conveniently check the balances of all your linked accounts simultaneously.
What is prepaid NBAD Ratibi card?
The prepaid NBAD Ratibi card is a convenient solution for receiving salaries of up to AED 5,000. It allows employees to access their paychecks without needing a bank account at FAB, offering a simple and efficient way to receive their income.
How to get FAB Ratibi Card?
To obtain the FAB Ratibi Card, meeting the eligibility criteria set by FAB Bank is essential. This requirement applies to both employers and employees.
What are the eligibility criteria for FAB / NBAD prepaid cards?
Eligibility criteria for FAB / NBAD prepaid cards include:
1. Employer Requirement: The employer must hold an account with First Abu Dhabi Bank (FAB).
2. Employee Residency: Employees need to be residents of the UAE.
3. Up-to-Date KYC: Employees should have complete and current Know Your Customer (KYC) details on file.
What is the minimum salary for a Fab Bank Ratibi card?
The minimum monthly salary needed for a Fab Bank Ratibi card is AED 5000.
Also See: